Nordic Faeries Spring Gathering – Inaugural Great Circle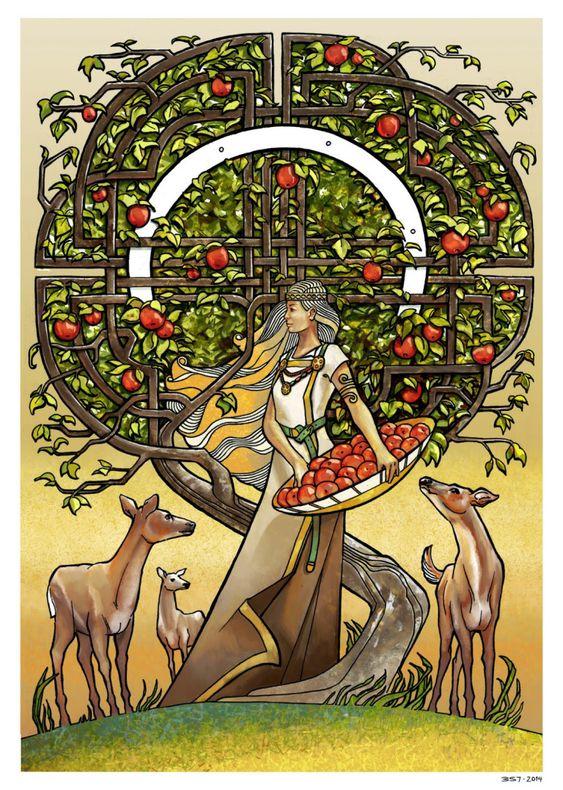 Yoo Hoo lovely faeries! Idun, the Norse spring goddess, is calling us to gather during the spring equinox for faeriespace to be filled with the joy of a new season. During the gatherette we will also have our first ever Great Circle.

So for this, we invite all Nordic faeries from our far-flung lands and we will also have room for a some international faeries to join. Please read the following and use the link below for registration.

Date: Thursday 4 April to Sunday 7 April

Rituals: Idun is the Norse goddess of spring and rejuvenation. We will celebrate the spring equinox by honoring the indigenous rituals of our lands. We invite you to facilitate any ritual/workshop/circle during the gathering according to your inspiration. And we will have time for walks in the plantation nearby the house, hang out by the fireplace, and care for each other sitting in heart circles and lying around in puppy piles.

Great Circle: Once a year at spring equinox, we make circle for decisions about our community and its way forward. This is our first circle ever so we aim to decide on issues such as forming an association, activities in the year ahead, financial management, channels of communication etc. Participating in the Great Circle is not obligatory, but all faeries please respect that we aim to take decisions which can stand until the next circle, so if you are not in the circle and have the desire to influence the year ahead please provide your input beforehand!

Location: LOL-land, a great little community house with space to sleep, cook, eat, circle and enjoy (however the house needs to be faerienized so please collect and bring any decorations, draping, lights and cosiness)

Transport: Nearest train station is Rødbyhavn, from there we organise pick-up to the house (its a short 15min drive). If you come by car please let the organisers know.

Communication: In the days up to the gatherette all info will be shared in a WhatsApp group so please be ready to use this medium

What to Bring: All you need for sleeping and to be a comfortable faerie during your stay. There are bunk beds in the dormitories, so bring duvet/bedlinen/pillow/sleeping bag. Bring your own towel and also bring indoor shoes/slippers. Bring as much drag and decorations and faerie lights and musical instruments as you like. 

If you want to share your love through cooking a meal during the gatherette please think about the ingredients and talk to our Kitchen Godess beforehand.

With much love and sparkling Yoo Hoos from your faerienizers:
Green Man, Vala, Madseline and Galacticus
To Register for the gathering, please fill out the form below