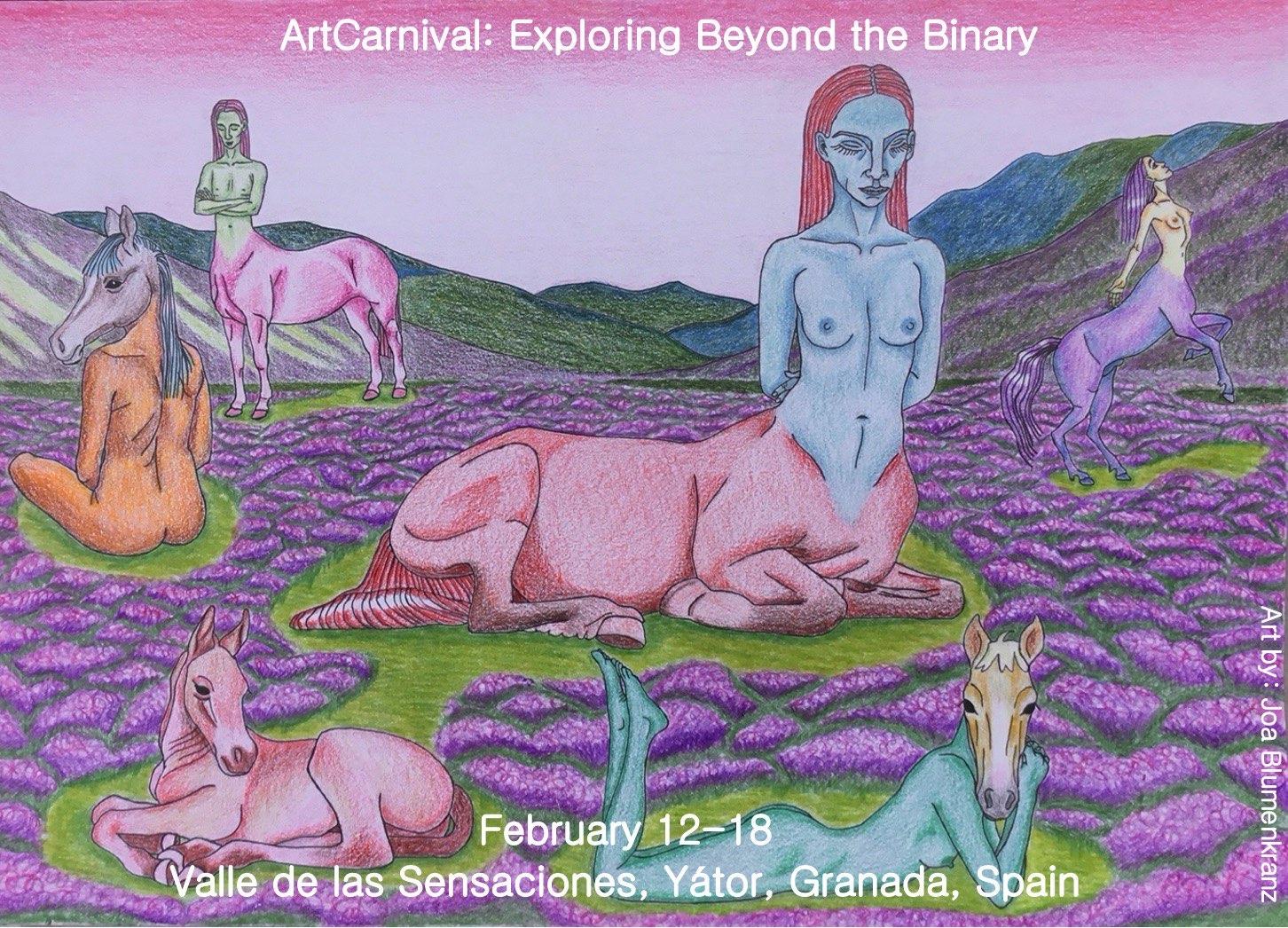 Hello faeries! We would love to invite you to ArtCarnival: Exploring Beyond the Binary taking place between February 12-18 at Valle de las Sensaciones in Granada. Below is the link to the registration form!
For this gathering, we invite you connect with your own non-binary aspects and explore this theme through art, experimentation, spirituality, and community.
We invite you to bring energy and materials that will help you to connect deeper within yourself as well as play, and enter into the realms of art, performance, and expression in various forms. During the gathering, we aim to welcome a state of questioning and not knowing throughout this journey to encourage moments of discovery and curiosity.
Here, you are welcomed to connect with your transgressive aspects and the expressions and parts of you that may have been considered unacceptable or taboo to go into a deeper state of connection within the community and to explore the endless possibilities and multiple ways of being and feeling.
You do not have to identify as non-binary to attend this gathering, but we warmly welcome all faeries including trans*, non-binary, and gender-nonconforming faeries into this space.
We look forward to welcoming you here!
With love,
Pangea, Rae y f a y e
🏕
TO REGISTER CLICK HERE