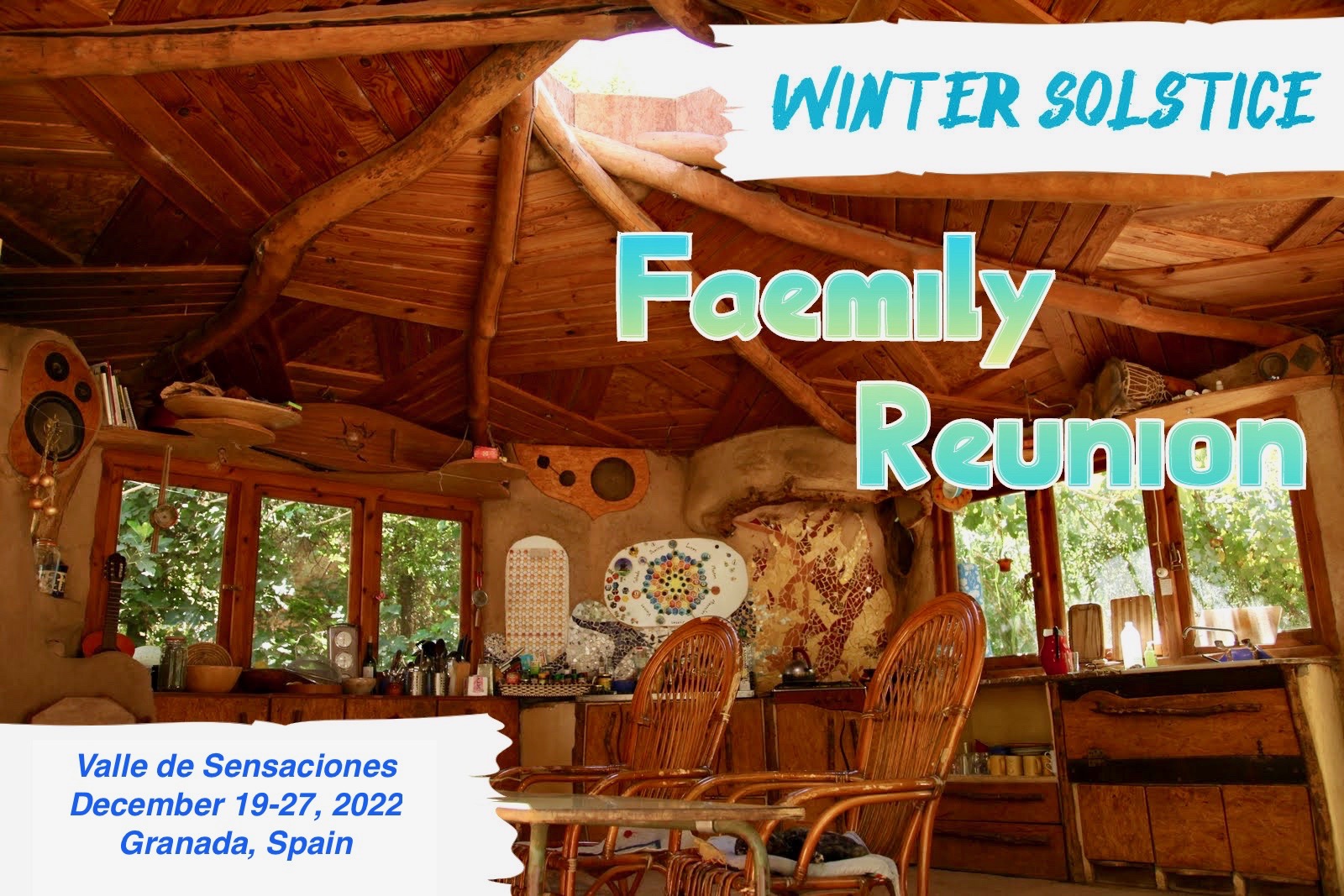 ***ENCUENTRO Y LISTA DE ESPERA LLENOS / GATHERING AND WAITING LIST FULL***
ES
El invierno está a punto de llegar, pero las hadas no tienen porque acostarse todavía! Llamamos a un encuentro pequeño, íntimo y afectuoso para celebrar Yule, el solsticio de invierno, con nuestra faemilia.
Ven y acurrúcate con tus hermanas hadas en la noche más larga y oscura del año. Celebra con nosotres el retorno de la luz y el comienzo de un nuevo ciclo en la rueda de la vida. Llevemos luz y calor al corazón de este invierno con hogueras, baños calientes, sopas humeantes y gruesos calcetines de lana!
Intercambiemos regalitos, historias de ancestres, recetas de conserva y muchos, muchos besos! Tenemos muchas ganas de darte la bienvenida a casa!
REGÍSTRATE usando este formulario.
Con mucho amor,
Pangea & Luna
EN
Winter is soon coming, but faeries do not need to go to sleep yet! We call for a small, loving, intimate gathering of faemily to celebrate Yule, the winter solstice.
Come and huddle with your faerie siblings on the darkest and longest night of the year. Celebrate with us the return of the light and the beginning of a new turn of the wheel. Let's bring light and warmth to the heart of this winter through bonfires, hot tubs, steamy soups and thick wool socks!
Let's exchange cute presents, ancestor stories, pickled recipes and many, many kisses! We can't wait to welcome you back home!
REGISTER for the gathering using this form.
Much love,
Pangea & Luna